Be a member of Gloria DLGC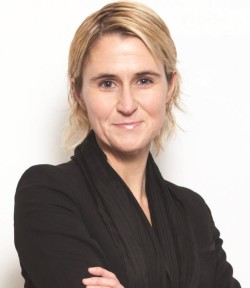 Hello I'm Olivia, I am responsible for co-ordinating auditions and for supporting new members settle into Dublin's Lesbian and Gay choir.
We usually audition for new members  in early September and January of each year if there are vacancies.  This year the deadline for our September auditions has now passed and we are no longer accepting names for our September 2016  auditions process.  Sometimes , we look for people to join all of the sections or just some sections where we have the space. Our list is now open again for people wishing to audition should space be available from Sept 2017.  If you are interested in joining us, I have detailed below a few frequently asked questions about becoming a member of Gloria DLGC. I hope you find them useful.
When does the next season start?
We have two seasons a year starting in January and September. Usually each season starts with some auditions if there is space within the choir.
What kind of music does the choir perform?
We perform a diverse range of music which includes everything from classical to pop, musicals to to madrigals etc.
Do I have to audition? What will that entail?
Yes. We will hold auditions on one day only. The audition comprises of a number of parts. You will be asked to sing some basic scales to ascertain which section the Musical Director thinks would best suit you. You will then be asked to sing a few lines from a song of your choosing or one suggested in advance by the Musical Director. Finally, we go through the time commitments and expectations we will have of you if you are successful in your audition. It is a very informal and friendly audition in the presence of our Musical director and a member of the choir.
Who can join the choir?
Anyone who has a nice voice basically and whose voice will compliment the others in the section! Although we are a gay and lesbian choir, we are open to anyone irrespective of their sexuality, background or gender identity. We are an adult choir, so you must be over 18.
How will I know if I have been successful?
You will be contacted sometime during the following week and  we will let you know whether or not you have been successful. We do not maintain lists following the completion of an audition process, so if you do not turn up, cannot take up an offer  or are not successful you will need to apply again via this process. If you were in  the choir years ago, you will need to audition along with everyone else. It is your responsibility to make sure you sign up using the procedure outlined. You should not assume that you are on our list if you do not follow the procedure outlined. We do not accept applications made to the committee, other members or the Musical Director.
Are there always spaces available?
Sometimes yes, sometimes no. The number of spaces that are available each season varies and depends on how many current members decide to either leave or take a break. This can differ from section to section – so one season we may have two spaces in the Alto section, 0 in the Soprano section but one each in the Tenor and Bass sections.
When and where do you rehearse? How much of a commitment is it being in the choir?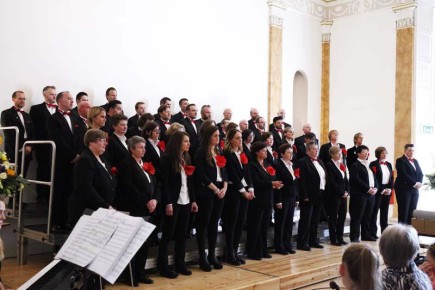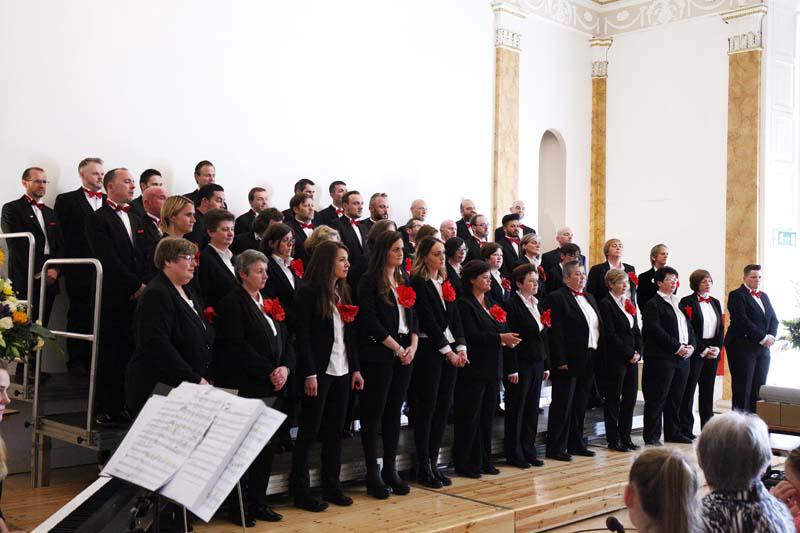 We rehearse every Tuesday from 7,30pm -9.30pm in the city centre and members are ideally expected to attend all rehearsals. We also have a weekend away usually in November for current members to rehearse and hone our technique.  We also have Sunday workshops once a month from 1.30pm-5pm in Rathmines. You will need to memorise songs/choreography and perform in the end of season concert and at least one community small gig. Although we are an amateur choir, we strive to achieve a high performance standard. This means you need to spend some of your own time rehearsing and learning the repertoire.
Do I have to pay anything?
Yes. There is a annual membership fee and weekly subscription fee to pay which covers the cost of music and room hire etc.
Do I need to provide my own performance outfit(s)?
Yes. For our main concerts we generally wear a smart formal outfit which we ask you to provide. The choir may subsidise the cost of accessories to compliment your outfit. Our uniform may change from season to season and is customised for each event. For our community events and informal gigs, we usually wear Gloria t-shirts which will be provided to you at a subsidised rate.
Where does the choir perform?
Usually we perform in Dublin city in various locations and venues, varying from the National Concert Hall to a street corner and everything in between. Sometimes our performances are recorded for our own use and choir promotional purposes such as our YouTube channel or Facebook pages. Other times, we are asked by TV companies to perform on their shows/programmes . In joining the choir we assume that most people wouldn't have an issue with that, however it shouldn't be a barrier to joining either.
Is there a social element to the choir?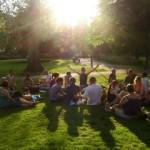 Oh yes! We are also a very sociable group! The Tuesday rehearsal  is usually followed by drinks at a pub nearby and in addition to this there are many events organised throughout the year either by the committee or other choir members to cater for all tastes! We also have an annual residential weekend away and every couple of years we travel overseas to take part in LGBT choral festivals.
So what are you waiting for?  If you think you are interested in joining the choir or have any other questions about becoming a choir member that are not answered below please feel free to drop me a line, I would love to hear from you.  Feel free to browse the rest of the site and read the more about us to get even more of an insight and see how much fun we have.
Thanks and best wishes
Olivia
Membership Contact
---
SAVE THE DATE!
Our next performance:
Friday 16th December in St Patrick's Cathedral for our Christmas concert
Join Us form