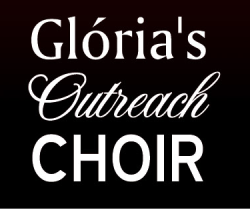 Sing Out! Come and join a magical singing experience!
Join "The Outreach Choir" at our summer concert in the National Concert Hall on Saturday June 15th.
The Outreach Choir is for anyone who wants to sing.  No previous experience needed!  With Choral Confusion from Cork, Dublin's Gay Men's Chorus and Quire from Belfast, the Outreach Choir will join Glória, DLGC in the concert finale.  Together we will be over 200 singers!  The rest of the evening the Outreach Choir will be enjoying the full concert from the seats in the choir balcony.
To prepare for this fantastic event we are holding a music workshop on Saturday 25th May from 2 p.m. to 6 p.m. in Neilstown Church near Liffey Valley Shopping Centre.  Here we will explore and find our voices, have a lot of fun and learn two songs for the concert in the NCH.  The cost of the workshop is €10, (including afternoon tea!).
For the concert you need to be in the NCH for 6.15 p.m., ready for a short rehearsal at 6.30 p.m.  The concert starts at 8 p.m. and as one of the singers you get in for free.
Please note:
When you register you are committing to participate fully in both events.
All participants must be aged 18 or over.
Numbers are limited to 100 and a waiting list will be in place.
If you register and then find you cannot participate, please let us know so we can give your place to someone on the waiting list.
To register, please email info@gloria.ie by Friday 17th May, putting "Outreach Choir" in the subject line.
More details will be emailed to you after registration. Please tell your Friends about this opportunity!