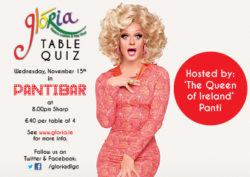 Every year we host an epic table quiz in the fab location of Panti Bar, Capel Street, Dublin 7.
Starts at 8pm sharp, but be sure to come early and get a table for your team to settle in for a great night.
Great prizes, mixed questions and fabulous hostess – Join us!