News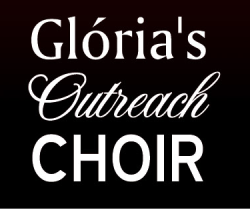 As part of "Social Inclusion Week" South Dublin County Council is hosting a fundraising concert for Marriage Equality in Tallaght Civic Theatre on Novemeber the 23rd. Gloria would like to invite you to sing with us as part of the Outreach Choir.
The Outreach Choir came about because Gloria wants to bring the love of singing – as well as the message that it's OK to be gay – all over the country to as many people as possible. By now we have now had the privilege of an Outreach Choir joining us a couple of times in the National Concert Hall, in Dublin City Hall, and in Neilstown Church.
This choir attracts gays and straights, members of local choirs and people who haven't sung since school – and for some of us that is quite some time ago! – Women and men, young and old. Our friends, fans and families come from all over the country; it is a completely open invitation, and there are no auditions whatsoever. This time the Outreach Choir will perform two or three songs with Gloria at the finale of the Marriage Equality fundraiser concert "An Evening with Gloria" on 23 November.
The workshop will take place in Tallaght Civic Theatre on Sunday 23 November at 3p.m. followed by the concert at 8 p.m.
The cost of the workshop is €10, and attendance at both workshop and concert is necessary for all participants.
To sign up, please email info@gloria.ie by Wednesday 19 November.
We have quite a few places, but please register early to be guaranteed a place.